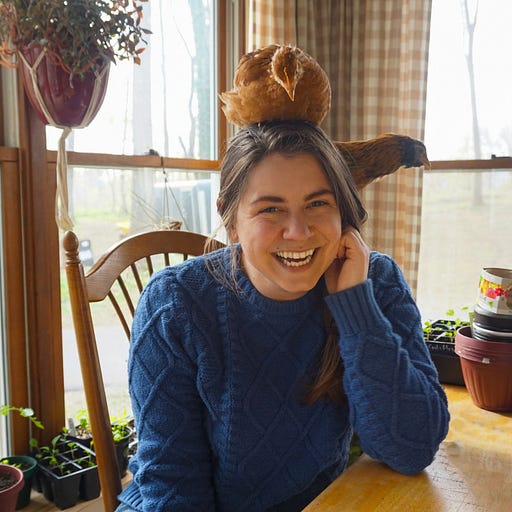 Mar 23, 2021 • 49M
First Look at the Amuse-Bouche Podcast
Journalist Kate Morgan comes on the show to chat food and memories
Amuse-Bouche is a podcast full of big ideas served in small bites. Hosted by Kae Lani Palmisano, the Emmy Award-Winning host of WHYY's Check, Please! Philly and Delishtory.
The first episode of the Amuse-Bouche podcast is live! As a thank you for being loyal readers, I'm previewing the first episode here. Every other week on Amuse-Bouche I sit down with down with passionate foodies and experts to explore what they find inspiring about the world of food. New episodes will be coming out every other week and will be available wherever you listen to podcasts including Spotify. I'll have more subscription information available soon, but in the meantime, enjoy the first episode featuring Kate Morgan.
Kate is a freelance journalist near Philadelphia writing about science, food and travel. Her work has appeared in The New York Times, The Washington Post, USA TODAY, BBC, Saveur, and a ton of other publications.
At the beginning of the pandemic, Kate wrote a beautiful essay in the New York Times called "My Grandmother Knew a Secret: Survival Can Be Stored in a Jar." The essay introduces us to Kate's grandmother Irene, the daughter of Italian immigrants who lived a life of frugality and quote "counted her wealth in jars of preserved fruit." Though Kate herself didn't live as lean of a life as her grandmother's, when the pandemic hit, she instinctively channeled all of the lessons her grandmother taught her, everything from building a greenhouse and growing produce from seed to preserving the fruits of her labor.
In this episode we talk about how we pick up recipes from our families and how food sometimes triggers memories that have nothing to do with what's on the plate. We also discuss how the recipes we follow aren't just rituals in the past. What we cook changes over time based on our preferences, our experiences, and the new people that come into our lives, creating new memories in the process.
---
Know of someone who would make a great podcast guest? Someone with a niche, a topic of interest, or a specific area of expertise related to food? Send me a pitch for a future episode!